5 Ways to improve your golf this Winter
No need to take time off from golf over the Winter… this is the perfect time to hone your golf skills in preparation for next season. Here are our top 5 tips for making the most of the Winter season.
1. Find a Winter friendly course
Not all courses are created equally.
Look for a high-quality course near you where you can play whenever you like, not worrying if it will be closed after a heavy night of rain or frost.
The free-draining chalk downland course at Worthing Golf Club means our course is seldom closed and provides a reliable course to play all year round, even in the rain!
You don't need to worry about waterlogged greens or muddy shoes at Worthing! Our members enjoy plenty of Winter practice on the course and the driving range before the season starts.
If you're not a member at Worthing yet, why not take a look at our 3 Month Membership over the Winter before committing to a full membership at a later date.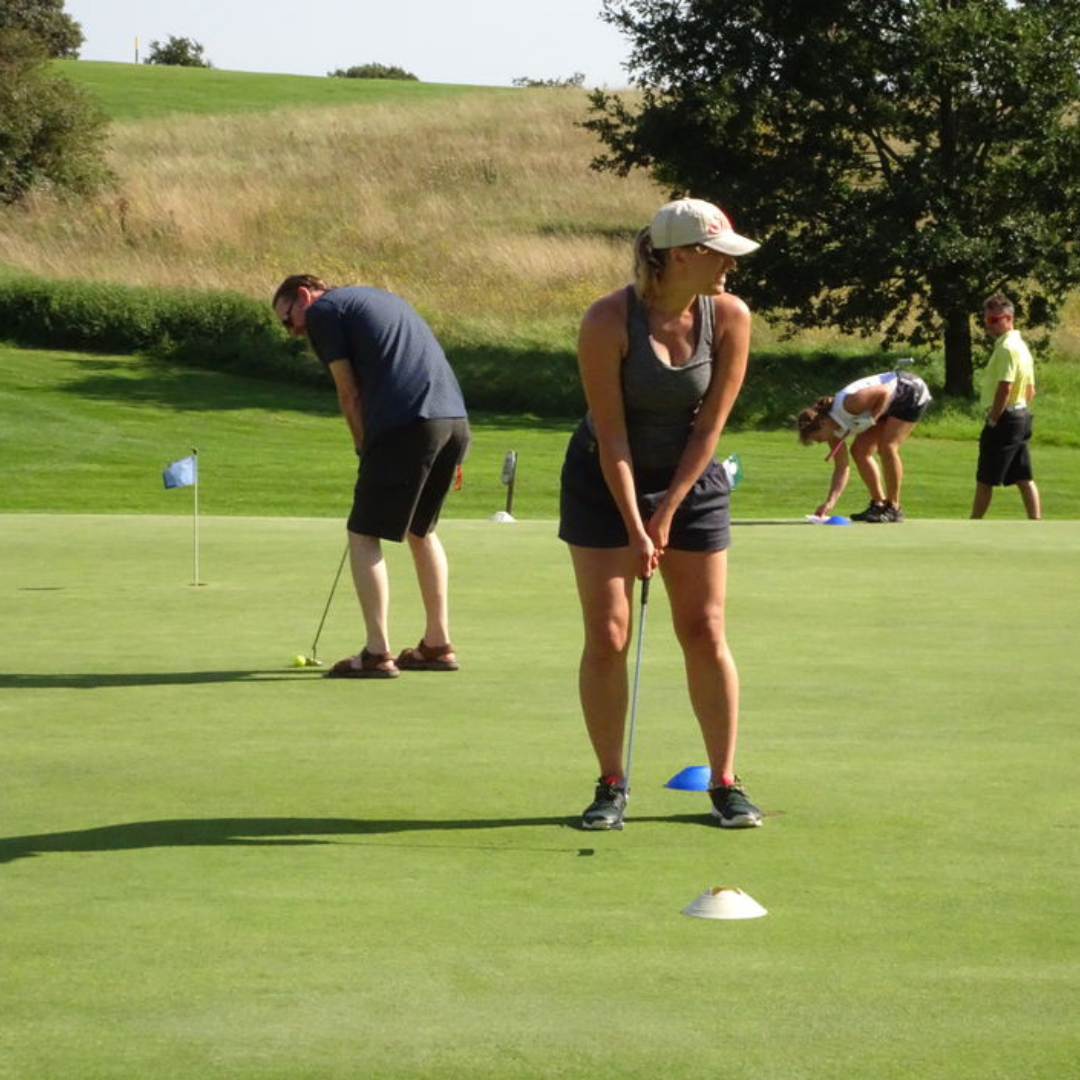 2. Improve your swing
Make the most of the driving range and keep hitting balls.
Whilst you may feel like hibernating during inclement spells of weather, please don't. Winter is actually the best time to make those necessary swing changes that, if practised, should be natural and ingrained in your 'feel system' prior to the season starting.
At Worthing, we have superb, sheltered practice facilities where you can swing to your heart's content.
With a brilliant team of PGA professionals at Worthing, you could also book in some private lessons.
Your coach can demonstrate some exercises that you can do both on the course and at home so you look like 'poetry in motion' when sunnier climes arrive.
We can always learn more! As Gay Brewer, 1967 Masters Winner once said:
"Golf is a game you can never get too good at. You can improve, but you can never get to where you master the game."
3. Practice yoga or pilates
Our bodies tend to lose flexibility and strength as we get older and it's harder to recover from injury.
With golf, we are constantly twisting the body and bending down to pick up balls and these repeated movements can lead to muscle imbalance. This is why some golfers, including Tiger Woods, swear by pilates as a training tool. Focusing on your core strength will certainly help you improve your swing too.
Both pilates and yoga focus on building core strength and flexibility which are essential for a good golfer and help to keep muscles healthy and joints flexible which is especially important for the over 50s.
So even if you're not out on the course as often as you'd like in the Winter, you could be improving your game by practising yoga or pilates in a class or at home.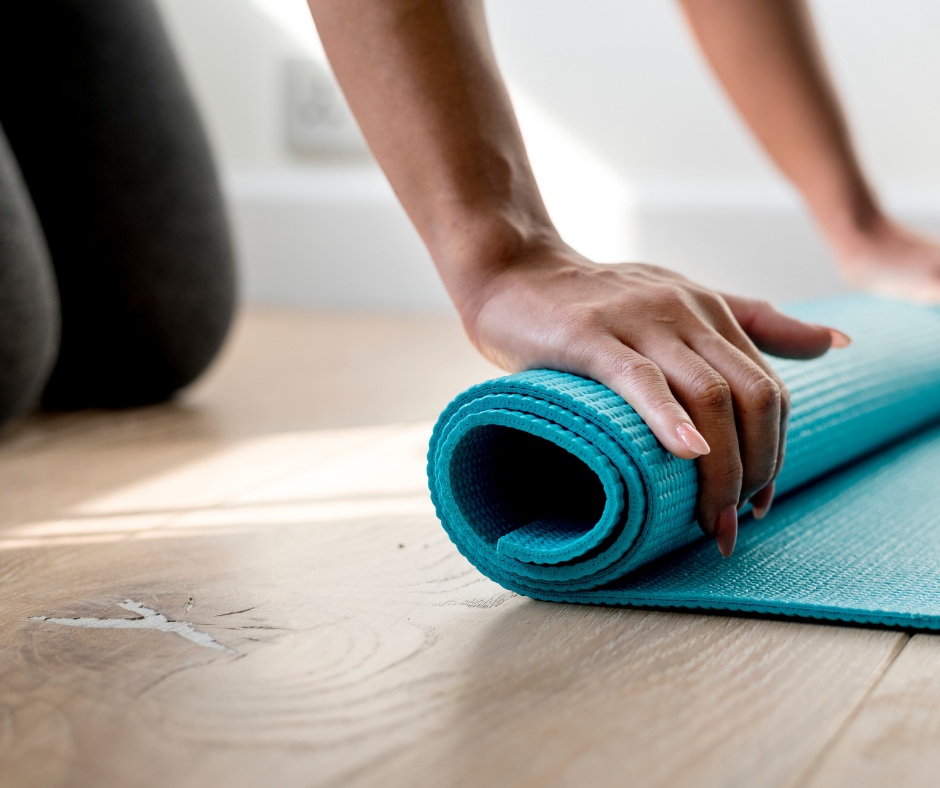 4. Check your equipment
This is the time of year to ensure your golfing equipment is ready and adequate for the playing season ahead.
Check your grips - our Pro team notice when teaching some that many grips are either worn or shiny.
The rubber grip is the only contact we have with the club and as the club can travel up to 100 miles an hour we need to be able to hold onto to it! If you need new grips they start at just £5 each, fitted (hardly a King's ransom).
Check your spikes/cleats - you should have metal spikes at this time of year with the slopes being potentially a little slippery. Many accidents derive from golfers losing their footing!
So pop into your local pro shop to bring your equipment up to scratch.
5. Ask a friend to film your swing in slo-mo
Watching a slow-motion replay of your golf swing is a fantastic way to analyse your swing.
It's so simple to do - all smartphones have a SLO-MO option on the camera app.
You can see some examples here that we've published on our Instagram account and there will be many more coming this year.
It's a great idea to do this in a group and see how they compare over a drink in the clubhouse afterwards!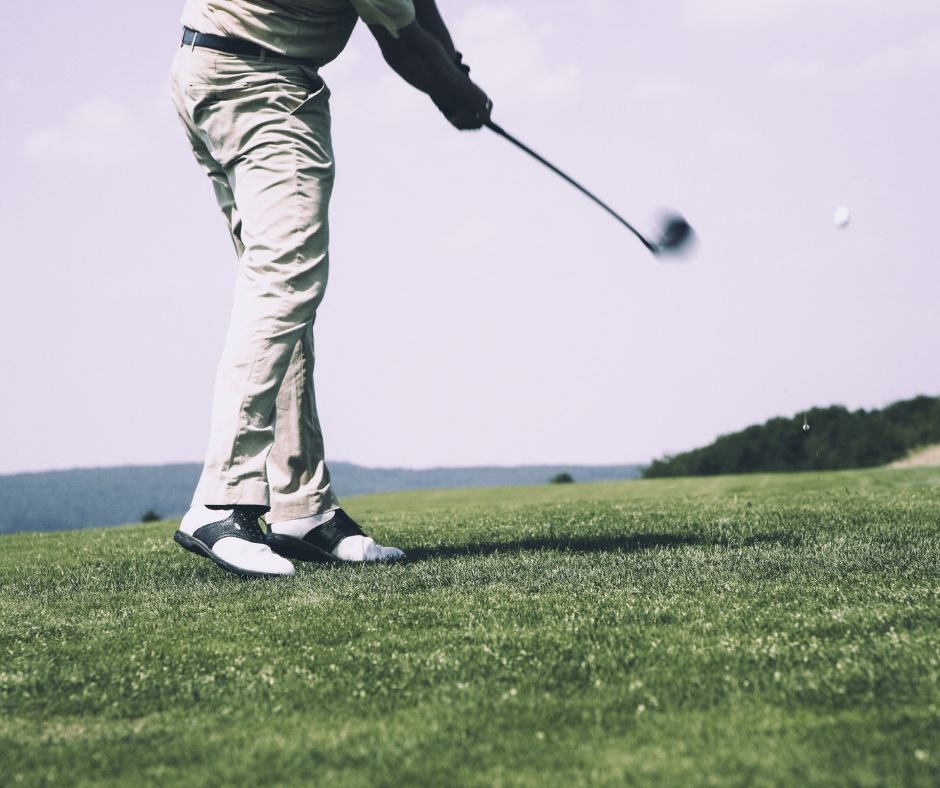 Make the most of these Winter months to improve your game. Remember:
Play on a winter friendly course
Focus on improving your swing at the driving range
Improve your core strength and flexibility - try yoga or pilates
Check your equipment
Study your swing - ask a friend to film in slo-mo.
As the great Ben Hogan said, "There are no shortcuts on the quest for perfection."
And if you're keen to try out Worthing Golf Club, please get in touch! We are seldom closed and offer a variety of membership packages.