We have a limited number of new memberships available from April 2023 for full, 7 day members, which can start sooner as 5 day memberships if you wish.
All we require is a deposit to secure your place and you'll be playing on our superb courses, enjoying quality golf all year round.
Please take a moment to review the diagram below to understand the process of becoming a member at Worthing. Once you're ready to apply, simply complete the online application here.
Are you interested in becoming a member? Follow the chart below.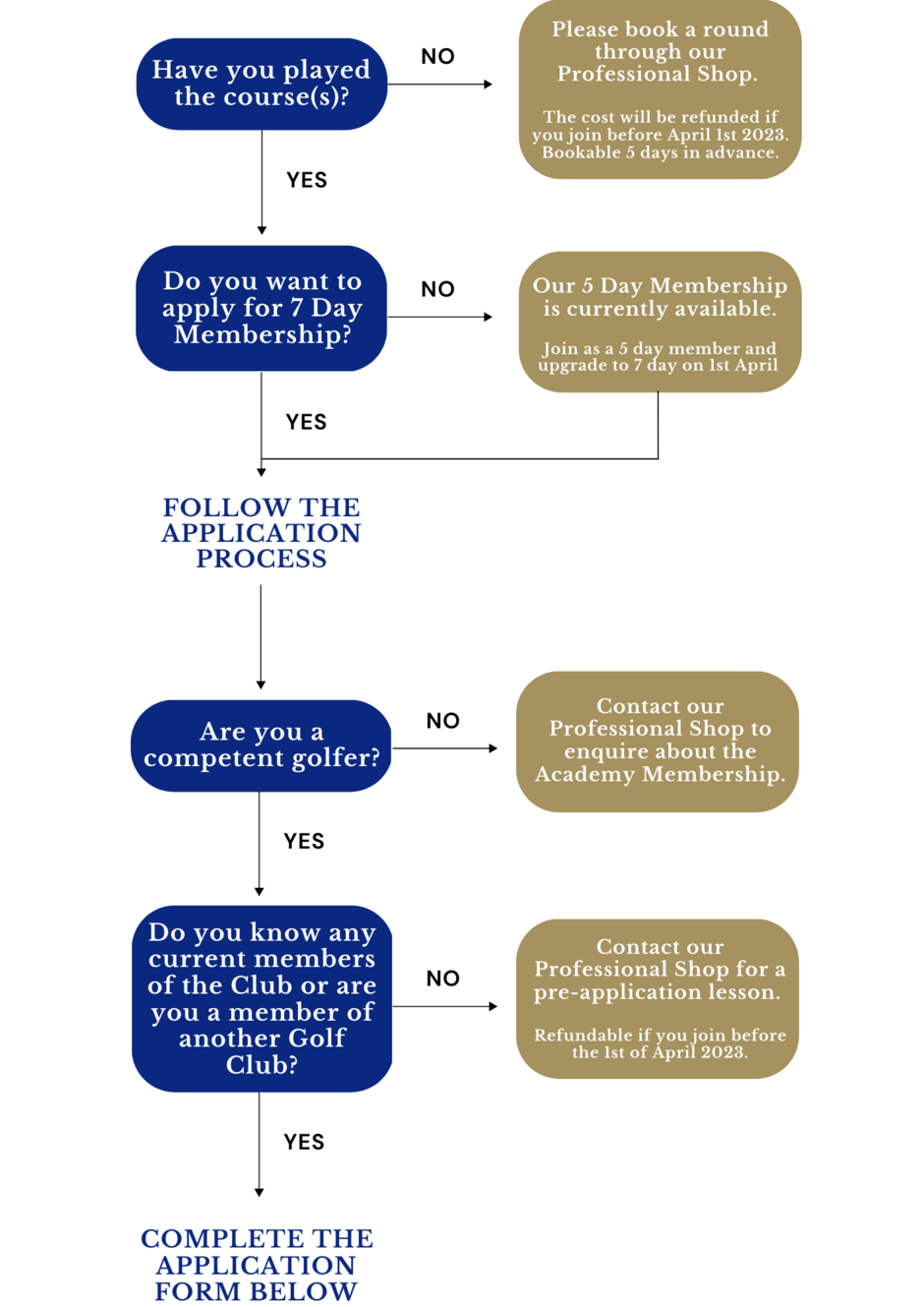 Ready to enjoy:
⛳️ 2 fantastic 18 hole courses
🌦 The ability to play year-round golf, whatever the weather
✨ A new-look, freshly refurbished clubhouse (to be unveiled soon!)
🥂 Fabulous local dining options for members and their guests
🏌️‍♂️ The best value for money in the area for those who love their golf
🙌 A pro shop with first class equipment, friendly staff and coaching options