Ladies Club Championship 2019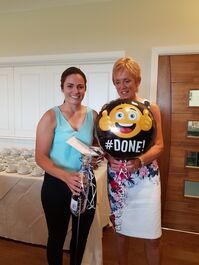 Congratulations to Elodie Yates (pictured above with Lady Captain Marie Cole) for winning the Worthing GC Ladies Club Championship with gross rounds of 78 & 78 to win on countback from Paula Carver. It was a Blustery day so played in tough conditions in this 36 hole event on the Colt (Lower) Course.
The Nett competition, playing for the Tina Clarke Trophy saw Jenny Black (pictured below) claim top spot with nett scores of 74 & 71 to win by 3 shots from defending Champion Fiona West.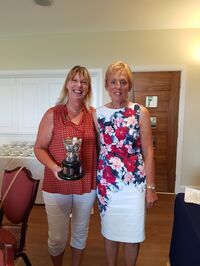 And finally, the Crystal Trophy - which is played over 18 holes on the Vardon (Upper Course), was won by Jan Sparks and presented by Sarah Clapp - who originally donated the Trophy (pictured below with Marie Cole) with 38 points to win on Countback.